I just grew tropicana it is very good and smells great takes a little longer to harvest
Nice! She's definitely a bit taller than the punch atm! They both sprouted on the same day as well.
hi @Half-baked …just curious to know …what size tent to you grow in?
Its a 2x2 lol! I have a sf G 3000 full spectrum bar light in it! Could be over kill but its was better than the 100 w sf1000 it came with.
great light for that size tent
…that light will do wonders if paired with (1) one photo

seed

grow
End of Week 6 update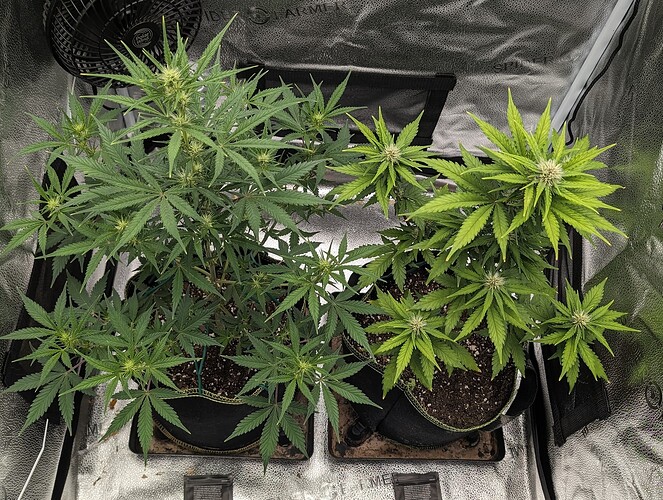 The Tropicana cookies has a magnesium/sulfur deficiency going on caught it too late so it stunted her growth and turned her light green. The banana punch is killing it.
Very nice how many weeks of flower and do you count when you change lights or when you see pistols
Looks amazing

. Congratulations


That is a nice looking bud!
They are auto flowers so I keep the light at 18/6 the whole grow. Flower was a little over 60 days I ran into a few issues which held them back a few days.
Thank u they smell wonderful! The punch really has a Hawaiian punch smell and the Tropicana is earthy gas ! Looking forward to using cannatrol and seeing how they turn out with proper environment dry/cure.