… #2
- - - [2022-01.06]:
…
.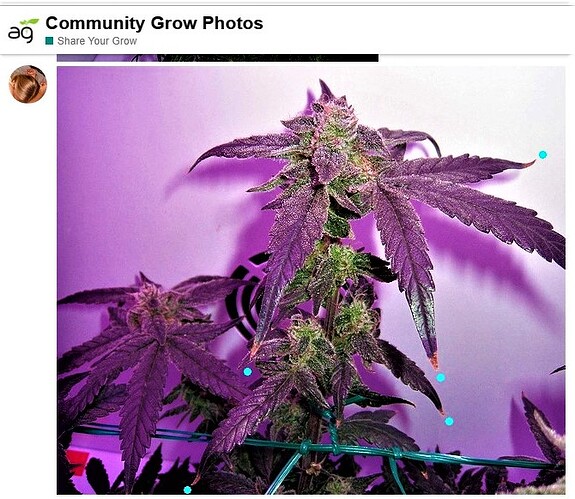 .

.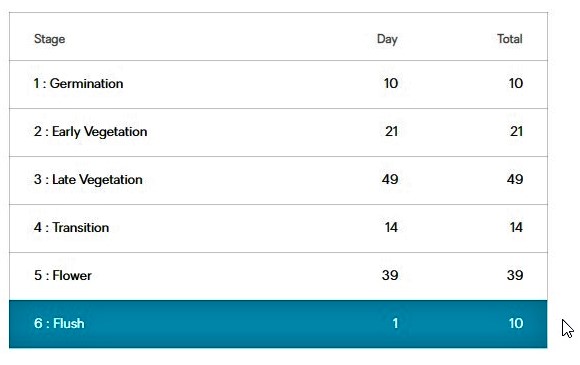 .
.
(Lets Try To Figure This Out Together, -So- What We Have Here Is What They Call [Cannibalizing], Where The Plant_ Feeds Off Itself For Nutrients): (In Your Case, -It- Looks Like She Still Vegging, -So- It Is Wrong To Do Here):

(Lets Check Your App., -To- Confirm You're Not In Flush):
.
~~~
- - - [2022-01.06]:a
…
.
.
--

---
~ ~ ~ ~ ~ ~ ~ ~ ~ ~ ~ ~ ~ ~ ~ ~ ~ ~ ~ ~ ~ ~ ~ ~ ~ ~ ~ ~ ~ ~ ~ ~ ~ ~ ~ ~ ~ ~ ~ ~ ~ ~ ~ ~ ~ ~ ~ ~ ~ ~ ~ ~
Personally, I have seen burned tips like this on all my grow
Even before I had too much extra lights
If its only the tips like this and you nutes are dispensing normally
I would say that this is normal
Thanks Ben! That's super helpful. It's my first grow and I could use a clue stick.
than i hope you have extra bottle 3-4-5 cause it normally take an extra set before the end
other than that, the box does pretty much everything
You need to change water every week, when you switch to flower mode, it will need refill 1 or 2 time a week between water change.
You will have to decide to extend or not during the late vedge mode, just before transition… This is the one place you decide how big will be at the end. You want to switch to transition mode just before the plant reach the second fan
Finally, you can extend flower longer in order to get best nuggets possible
Depending on the plant's stretch, your plant may drink more or less. If your plant is lengthy and sativa dominant hybrid, it will probably drink more volume of water. So that means it is probably taking in a lot more nutrients than it should I would recommend diluting your reservoir and lower the EC by 20%.
Burning is not too much of a big deal however if its left unresolved, it can impact your plants development.
I have burns on my plants all the time.
Thanks Vicc,
She's pretty stubby. And I top up the water every other day. Since I've been in flower, I'm adding about a liter every other day.
The burn is very mild so I'm not going to worry about it.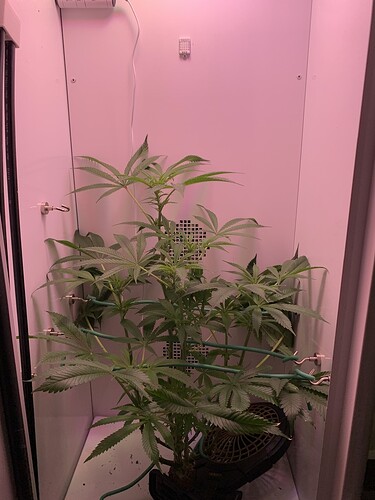 I was in late veg a long time, like 40 days and got tired of waiting. Been in flower for 10 days.
my 3/4/5's are at 3/4. And hydro chems are hard to get here. Hopefully, that will be enough.
Day 97 17/44 Flower
She's well trimmed and flowering. No idea if this is where she should be at this point. Bud sites range from just above the 1st fan to way up. No idea why the stems grew at such different rights. I might do one more fan trim soon.