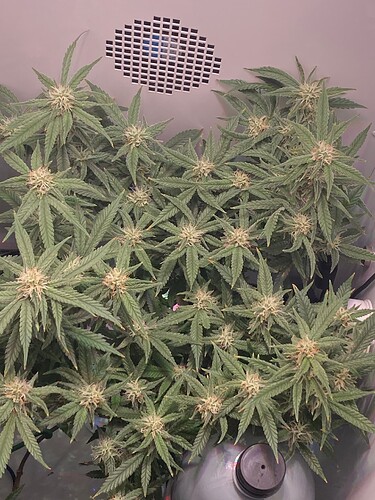 She is looking great what strain?
White Widow

Thanks keep growing!!!
What day of flower please.
She is a Very nice grow!


Day 37 of flower have 3 more weeks
Very nice! I'm in day 29/44 of flower but I couldn't find the exact recipe for my seed, I'll just extend until I get 30% amber trichomes.
Yeah the generic recipes flower mode is very short I'll probably extend mines a week as well
This looks amazing! Happy growing can't wait to see the yield
Another 2 weeks in flower then gonna check her again to see if she's more amber

Awesome bro