Day 56
Not happy with my trimming on this 1 as it grew lots of off shoots that beat me to flower so i didnt trim her anymore. Also ran into a potassium issue which i think ive got under control now. On a good note my new light seems to be doing a great job on trichome production!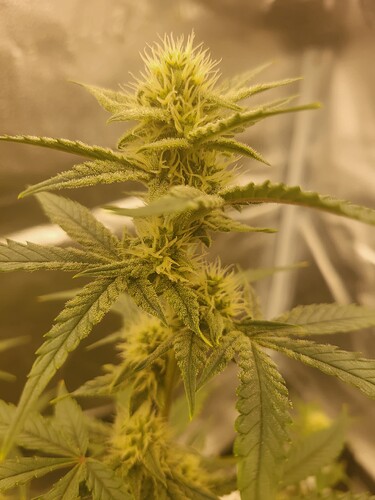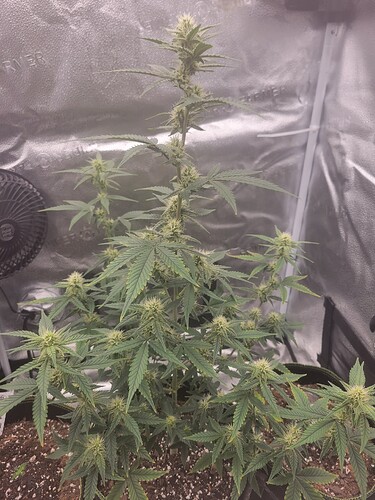 ever consider a photoperiod grow

?
photos provides better control of your grows

… pretty sure you got the skillz

Oh for sure ! The problem i have is i bought way too many auto flower seeds! I told myself I'd get thru these and start my photo journey! There are so many different flavors of photos compared to autos thats another reason im headed that direction!

look forward to your upcoming photo journey

…i wanna see u fill out your tent with more buds

Og all cured got about 3 oz smells like lemon gas and it taste like lemon. Could've did better trimming but I'm the only one blazing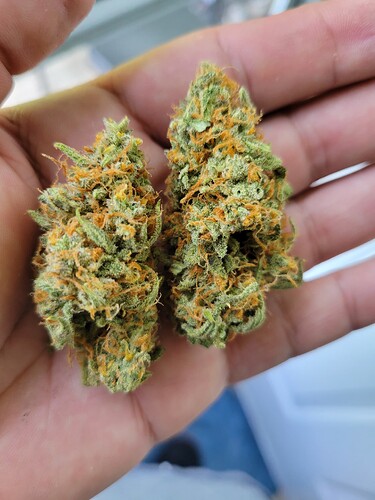 I'm kool.
Man that looks great. Same here I'm the only one smoking. Nice

congratulations