best to you on your grow …Blue Dream is a classic

I picked four strains last year. This is one. It's ironic I just got an email about top strains and Blue Dream was in there. Thank you. I'm going to use the same technique as the last grow.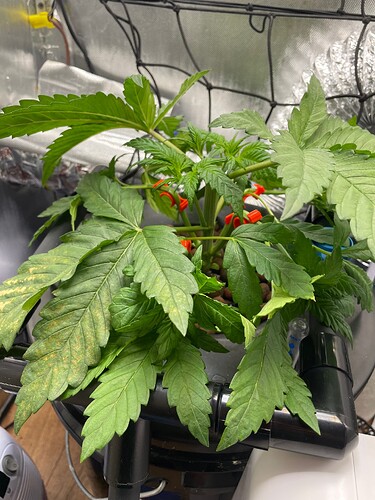 Topped with eight. 23 days. I kept the lowers this time as they were already reaching for the top. Four lowers has trainers. First time with them. Got them gynormous fans again.
She had a little deficiency growing so fast I was a little lite on the nutes. She'll be fine.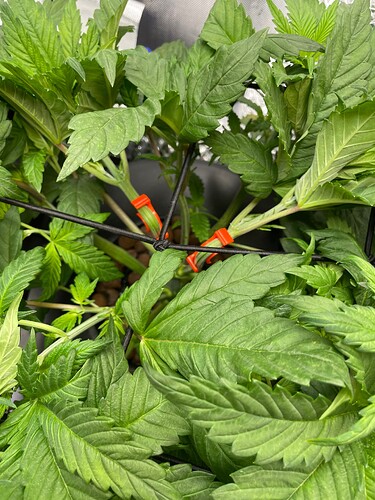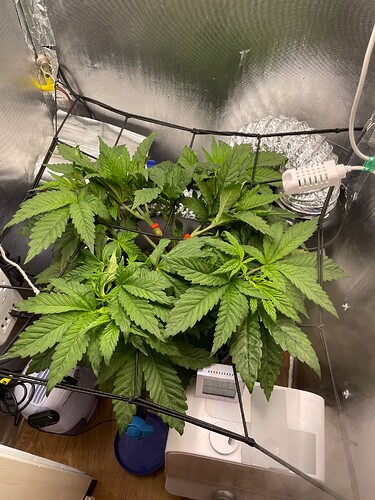 I'm pleased with the training clips. I've alternated from one set of mains to the next. Definitely a more manageable canopy.
Looking promising so far.


A week recovery

and we'll see about super cropping. This plant is heavy duty strong
already.
Looking nice! I want to start a blue dream and also the o.g cheese! Im growing a 420 fastbud lemon pie atm.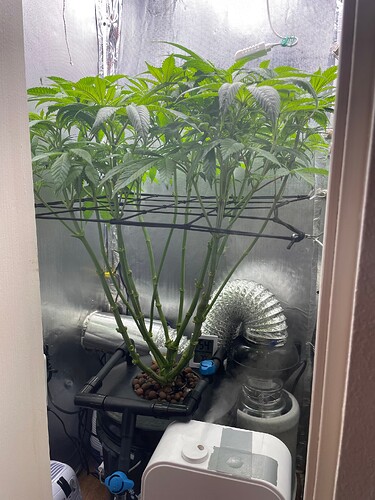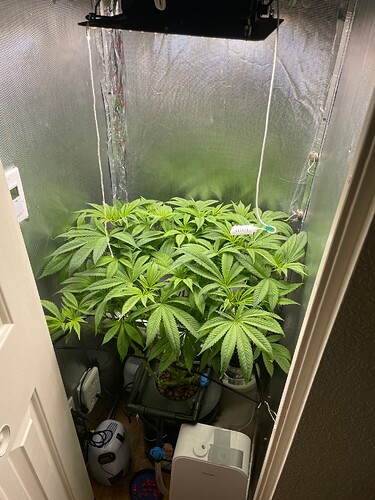 Flipped and will trim one more time in about three weeks. That'll be my two trims and that's it. See what happens in sixty days.


Took some fans off. Flipped it and realized I should of scheduled three trims instead of two. No biggie. I finally put all my information together and made my own grow bible.
She's doing great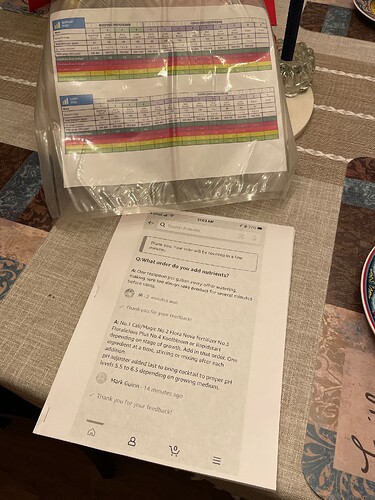 In order from nutrients to dry time.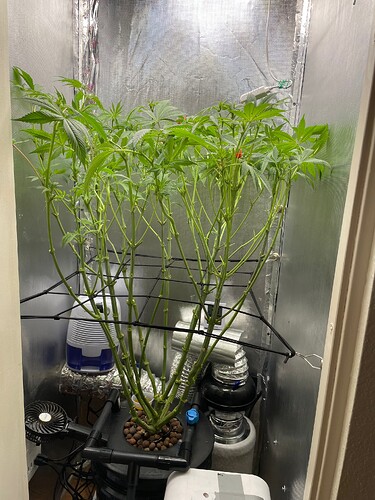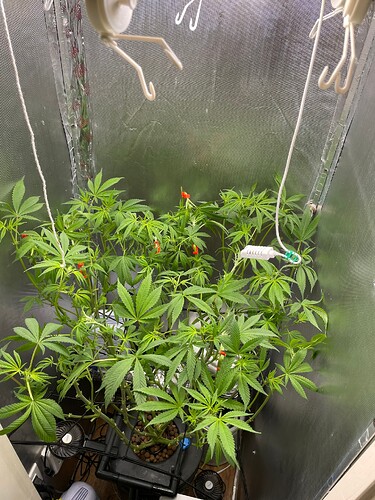 Another trim. Looks promising so far. This is the fourth trim actually and maybe

one more. I'm fine with it. I'll just have to adjust accordingly. I don't want to lock myself into thinking I have to make a three trim schedule. Any trim I've done so far she's recovered quickly. I feel confident in my trimming anyway.
Should start seeing some trich's soon.



lookin good…as long as the plants are healthy, i defoliate as needed and do not really follow a trim schedule
the full article is a good read:
Yeah I agree. Just trying not to disrupt the flow of things as she grows.
Yes you're correct in saying she recovers quickly.
I'll take your advice.

thanks you for that.
I had originally posted that I thought I'd stunted her. Turns out it's a long flowering time at according to the specs. We'll see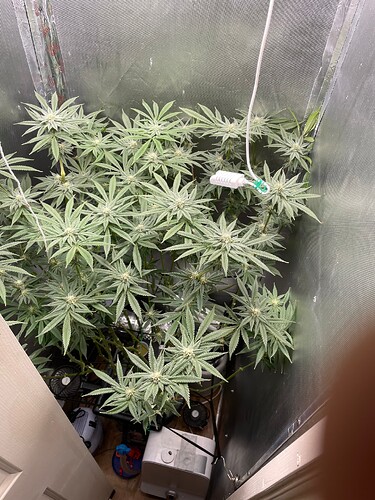 what seedbank is your Blue Dream from?
What do u think about their genetics? Ive heard mixed reviews about them.
My ATF came from them. I also have white widow and bubba kush. Maybe. I've only used one seed bank. Affordable. Haven't been around enough to really acquire a knowledge of breeders. I'm sure it will make something just won't be a lot I don't think. I was spoiled without the last ATF grow and outcome. Probably should lower my expectations.



Ive seen some youtubers say good things and other not so much. I wanted to try them out becuz the prices were great compared to the orhers online.