Oh yeah!

love the old school strains!
Looks frosty! How's the smoke? Gas or fruity ?
Half way through cure it had a strong citrus smell and taste. After cure it seemed to calm down on the citrus. It's a cross between citrus and earthy taste. Very strong. Gets the heart beat up a little and definitely can smoke through the day with no lagging after effects.
Doing great

. Water temperature is between 68-73F. Compared to 75-78F before.

Cleaned up the closet with a new door (with lock)and carbon intake filter 1/4 inch thick. Goes inside to another filter.
30 days. I'm realizing that this gets better by the week. So I still have some curing. It's a lot better than the last blue dream.
@ChicagoCypher_CC Here I am working on the fifth node. Roots are white and all over the place. (Cool water 69-70F) (stopped using fishshit,only hydroguard)
Trunk looks strong
.
Thoughts

? Go six or five before the third node cut? And thank you


Also this is the first I've seen tiny branches coming out of the coytledons.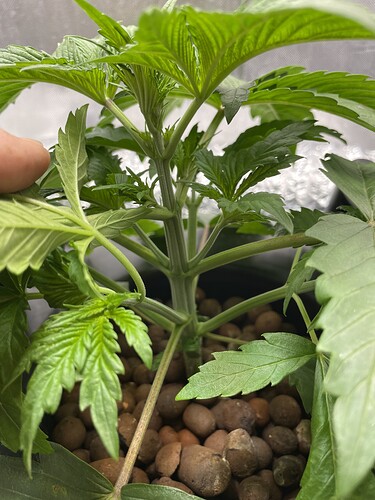 looks like she's growing good with a strong trunk and roots…nice work…feel free to

with confidence

not all the time but i try to do major

soon after a fresh water change with new nutrients…also try to

in AM so she has the full day to recover
Thank you. This is the best looking start I've ever had. Usually a few more brown spots. But only a couple of small ones on the first set this time.
Yes sir i do exactly that every Friday morning. It's Sunday so I should e fine with

today.
Thank you

All done

I think that was the hardest part @ChicagoCypher_CC . Big chop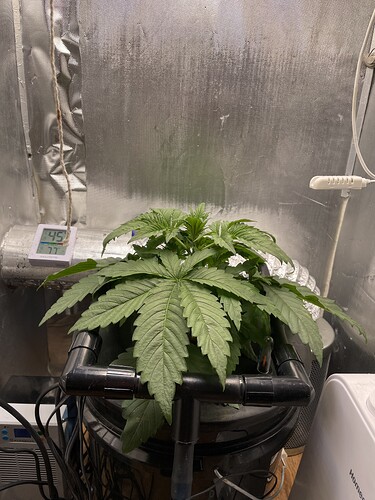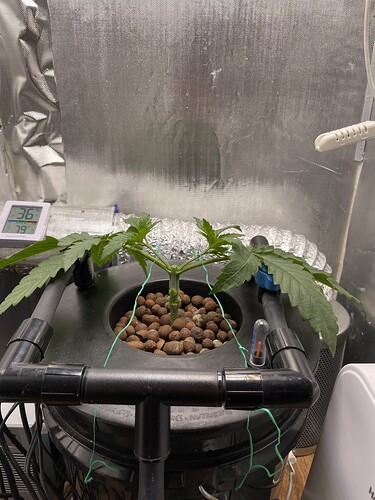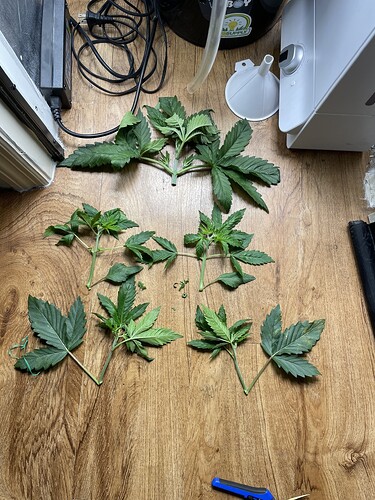 fantastic…looks great! keep up the training at this early stage as slight daily training adjustments will be needed

i plan to try and do "better" on my next grow by keeping those two main colas as close as possible to a "T" versus a "Y"

if ever interested in the future, that TOP that you chopped off works great to start up a clone

Yeah it crossed my mind as I cut it off. I seen your tutorial for cloning. The box may come in handy for cloning and start ups. Definitely will try.