What are you using for nutes?
They look beautiful!

FloraNova Grow, but recently now bloom and added Sweet and Sticky since I'll get shamed forgetting the carbs



Still trying to understand what's happening! The right plant acted weaker…until transition. Now she's stretching higher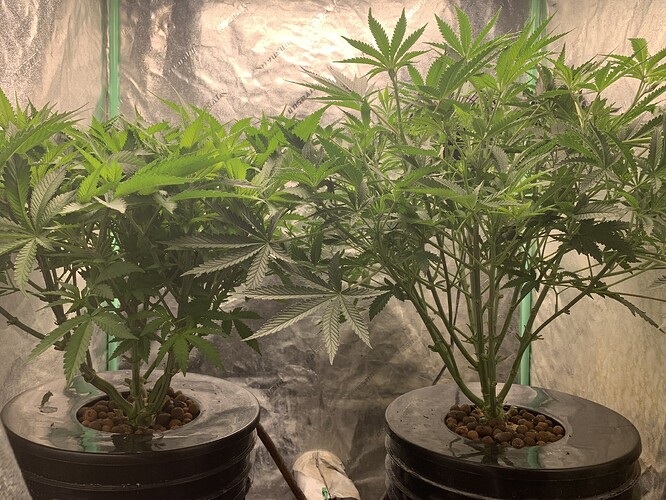 you have to post a lease twenty characters to send. I just posted the emoji.

Lookin good bud

How I HOPE

mine will look IF I go with a tent

!!
Nice and perky.

Looking great. So the right is a steroid mystery huh?

So it was pointed out to me by @Vicc that this being a polyhybrid, it can be either indica or sativa heavy. Looks like right is sativa, lefty is indica

. We are going with the story that the mother was a hoe, and my seeds have multiple baby daddy's



.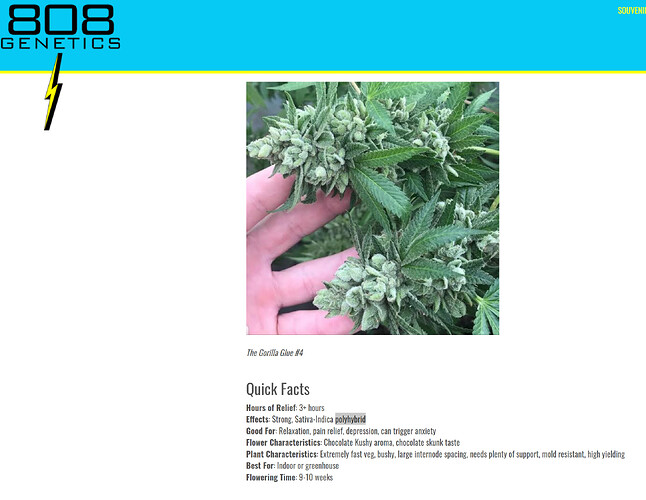 Good one.



you'll find out soon enough.
I still think the original story was much more interesting
So I'm hoping the stretch is done on the right one…running out of space for the light
. So crazy that until the stretch, the one on the right was always shorter then…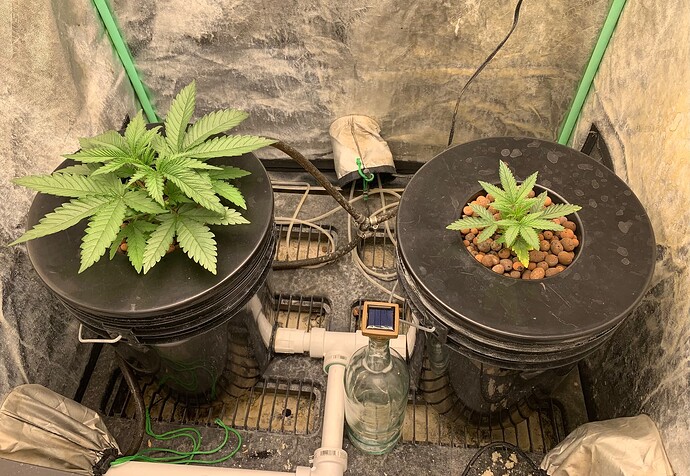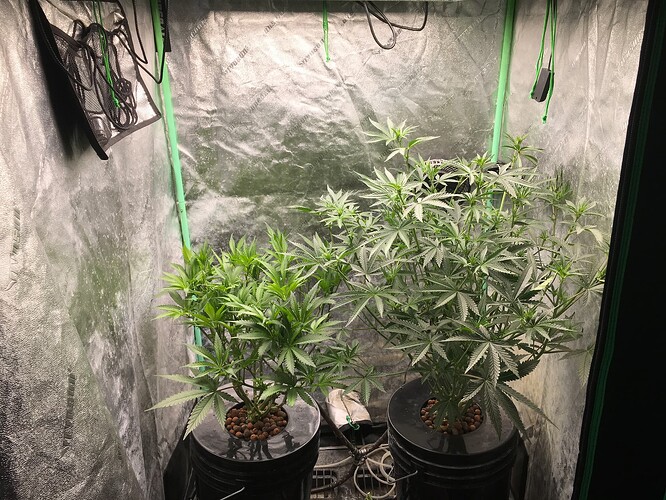 Well, they're in 1st week of flower so I did my heavy trim. I'm SOOOOO confused the way these two grew, but whatever. Just finishing this out to make room. Grobo is gonna be a shorty with heavy trim coming this weekend.

Hey @FireGuy love your grows learned a lot from you already. Curious about how tall is your grobo plant?
Appreciate the kind words. I would definitely call myself "the experienced NOVICE grower."

She's asleep right now but if I had to guess, grobo is probably midway between 1st and 2nd fan. If you are looking for an actual height, have to wait till tonight when lights come on for me to measure. Today is day 1 of flower, so she still might stretch a little more…but like I said, she'll be a shorty. Just trying to make room for the new plants I already put in the start
.
So not bothering with pics of lefty, she's a little behind. I'll do another heavy trim on lefty tomorrow, don't have the energy right now. Righty is coming along nicely. Grobo due for another trim tomorrow as well!

Awesome

. Looking good

How much time you got in each the tent and the grobo
Honestly…not 100% sure. I've stopped really paying attention to in depth timeline and just watch the plants and make my decisions. I'm at day 61 in the Grobo so the tent might be a week older than that

.